Swan Hills Auctions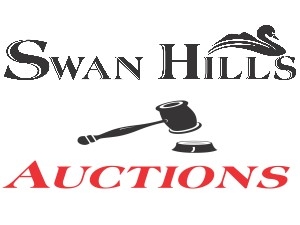 Owned and operated by Scott Tibble, Swan Hills Auctions specializes in farmland and equipment auctions.
Swan Hills Auctions offers both individual auctions for farm, estate and equipment sales as well as an annual consignment auction to help you get the best value for both large and small volume inventories.
Scott is also professional appraiser with the expertise, information and resources to provide objective, impartial and unbiased analysis of the value of your land, real estate, farm equipment, personal property and livestock.