Young Living Essential Oils
Pam Nickel (Member# 1419794)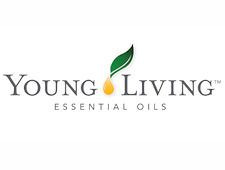 Essential oils are the heart of Young Living and the foundation of our product line. Harvested from farm-grown and wildcrafted plants, herbs and trees, essential oils are concentrated plant extracts obtained by careful steam distillation, cold pressing or resin tapping. We offer a variety of single oils, blends and oil-infused products, each containing the optimal levels of specific, naturally occurring constituents to maximize their potency.
Whether you use oils for aromatherapy, personal care or household solutions, every aspect of daily life can be enhanced by incorporating essential oils!
As a world leader in essential oils and with more than 20 years of research and experience, our propriety Seed to Seal process ensures that our essential oils are the finest available.
The mission of Young Living Essential Oils is to honour its stewardship to champion nature's living energy – essential oils – by fostering a community of healing and discovery while inspiring individuals to wellness, purpose and abundance.